Științe sociale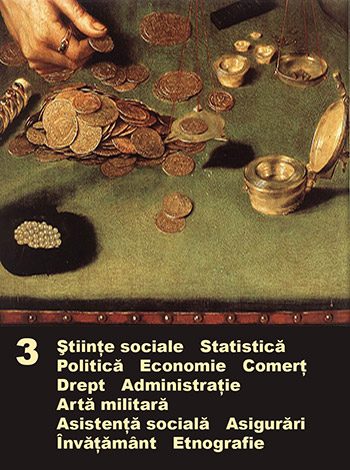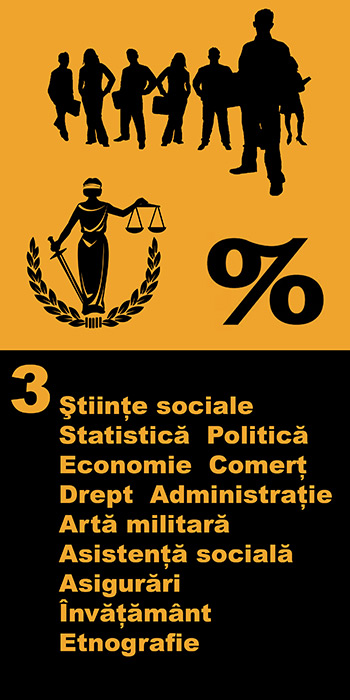 Sociologie; știinţe sociale; politică
Economie; afaceri; industrie
Drept; statistică
Educație; pedagogie
Comerț
Administrație
Artă militară
Asistență socială
Asigurări
Etnografie
The romanian scientific literature comprises a large number of authors, titles, media studies and articles proving the presence of Jews in the social sciences. In the second half of the nineteenth century we find a series of figures which although belonging to different professions, through their writings they contribute to the social and philosophical movement and development of ideas, being remarked in the country and abroad (in Iasi - Moritz Schwartz, Moses Ornstein, M. Feldman, etc..). One of the prominent figures, Paul Weisengruen (who studied in Vienna) has published three philosophical works that had an strong echo among philosophers. We mention also I. Nacht, S. Schechter, Eduard Ludwig (creator of a Pedagogical Institute in Bucharest). Dr. Stephen Rock became known through his writings on political and social issues.
At the end of the nineteenth century and early twentieth century Hebrew intellectuals educated abroad as those who learnes in the Romanian schools were among the first to have been involved in the spread of new social ideas. Doctrinaire Socialism makes its appearance in Romania by the writings of Constantin Dobrogeanu-Gherea. His sociological, economic and historical ideas will shape the Romanian social democracy. P. Zosin, Ottoi-Calin, C. Graur, B. Lazareanu and I. Moscovici will write original works that will enter in the social romanian culture.
In the years following the Second World War numerous writings devoted to Zionism will appear (Theog. Loewenstein, M. Benvenisti, The. Zissu). At the same time a number of leaders of social democracy will support through their writings the idea of integration in the Romanian culture – we mention here L. Filderman, O. Şraier, B. Lăzăeanu, I. Ludo, F. Brunei-Fox. After 1944, many Hebrew writers and intellectuals, like many Western thinkers, embraced the new ideas of Marxism-Leninism. Meanwhile, Hebrew scholars will bring in the country`s cultural circuit ideas from European culture (N. Bellu, H. Culea, Z. Ornea Ion lanosi, N. Tertullian). The new generation of Jewish political scientists will bring originality and a new democratic spirit in an era of transition.
Bibliografie:
KULLER, Hary, Nicolae Cajal, coord. Contribuția Evreilor din România la Cultură și Civilizație, București, 2004
Autor: drd. arh. Alexandra Rus.